News archive
05/06/2019
LA PREMIER LEAGUE IN RIVIERA
Lo Sheffield United e tutti i campioni
---
Qual è il campionato più bello del mondo? Non c'è dubbio: la Premier League.
Ma se la Premier League viene al 2° Riviera Summer Cup, qual è il torneo di calcio giovanile più bello del mondo? Non c'è dubbio: la Riviera Summer Cup.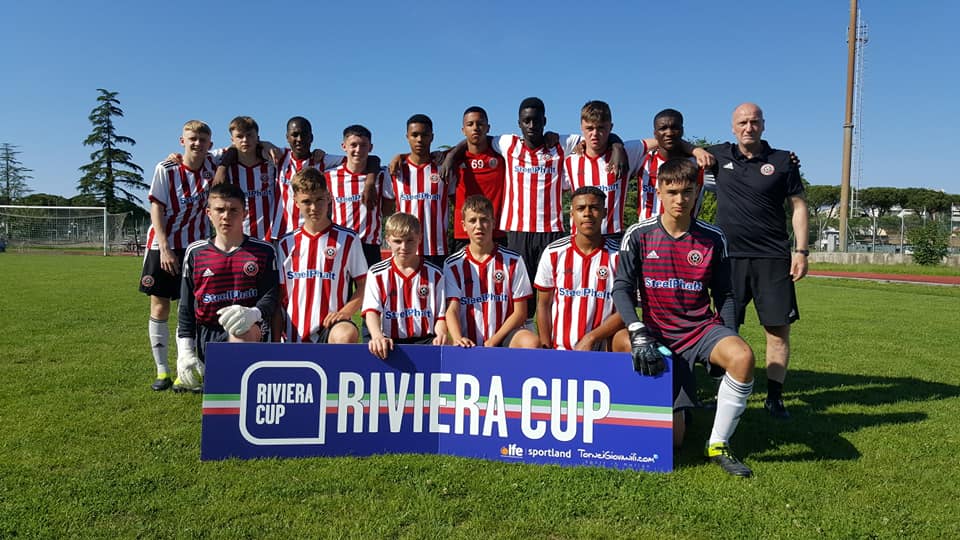 Lo Sheffield United (Under 17) ha impreziosito la competizione che si è giocata in 4 diversi impianti sportivi: Cattolica, Misano, Gradara e Gabicce. La squadra inglese, oltre che essere un valore aggiunto, si è laureata campione.
Il torneo, dopo aver assunto un leggero accento inglese, ha subito una chiara e netta egemonia lombarda. Basta vedere l'albo d'oro:
UNDER 15: Franco Scarioni
ESORDIENTI 2006: Folgore Caratese
ESORDIENTI 2007: Lombardia Uno
PULCINI: Scanzorosciate
PRIMI CALCI: Vibe Ronchese
Sheffield United (Under 17) took part in our tournament. We tried to learn from them, to understand the way they think football.
The English team won the trophy!
We hope to see these guys and this great club on our pitches.
Thank you!