Archivio news
18/09/2019
MICAM TROPHY
Trionfa Moreschi: medaglia d'oro e trofeo!
---
Trionfa Moreschi! Vince la squadra italiana in finale contro Apiccaps Team, formazione portoghese. Il risultato finale è 9-2: Moreschi domina il match dall'inizio alla fine. L'approccio alla gara è perfetto: pochi secondi e subito 2-0. I portoghesi, sorpresi dal pressing e dal ritmo degli avversari, faticano a reagire. Il canovaccio tattico non cambia mai: è un monologo di Moreschi, che memore della sconfitta subita nel girone, sa bene che non può permettersi un calo di tensione.
Al triplice fischio si scatena la festa di Moreschi, che può festeggiare una vittoria storica e ricevere il trofeo dalle mani del Presidente di Lotto Andrea Tomat. La foto che mette vicino la prima e la quarta generazione Moreschi è l'immagina più significativa della prima edizione del MICAM Trophy – Football Edition.
Chiude al terzo posto Cetti. Gli spagnoli superano Cappelletti, che nella finale per il bronzo schiera una formazione totalmente rinnovata. La partita è equilibrata: si va ai calci di rigore. Gli spagnoli sono più precisi e si prendono il terzo posto.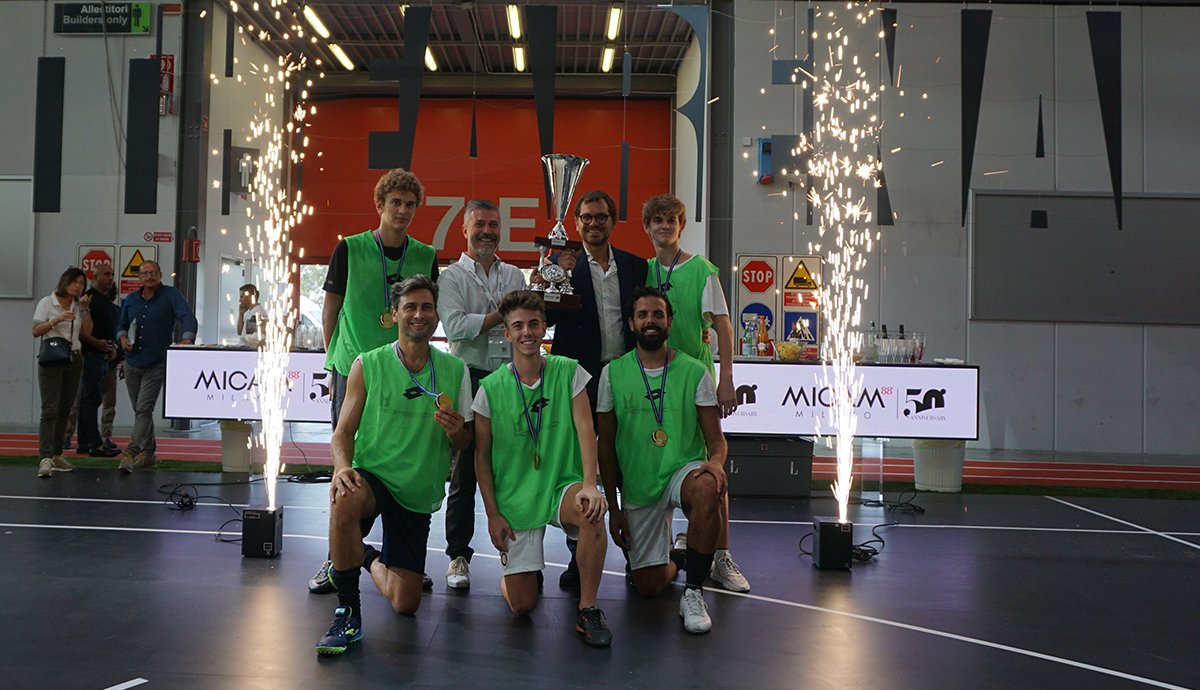 Moreschi wins! The Italian team wins against Apiccaps Team (from Portugal). The final result is 9-2. Moreschi dominates the final from start to the end. They start the match perfectly. After few seconds, it's 2-0. Apiccaps Team is surprised by Italian pressing and rhythm: they are not able to react. Moreschi player remember when they lost against Apiccaps: they remain concentrated and focused on their gol: win the tournament. And they win!
During the awards ceremony, after receiving the trophy from Lotto's President Andrea Tomat, Moreschi players take some photos. In one of these photos there is all the history of the brand. This is a symbolic image to tell a winning story.
The bronze medal goes to Cetti. The Spanish team wins against Cappelletti after penalties.
#Micam #MicamTrophy
#Sportland